Hello stampers, Nina here with a little favor tin! I can't believe we are creating Halloween projects again! Now, meet my little fall kitty:
I used a pretty fun Copic technique with the 0 Colorless Blender: I first saturated the kitty hat with a purple marker and then used the blender to create the polka dots
Super fun to do to give your kitty a little character
And here is how the rest of the tin looks like: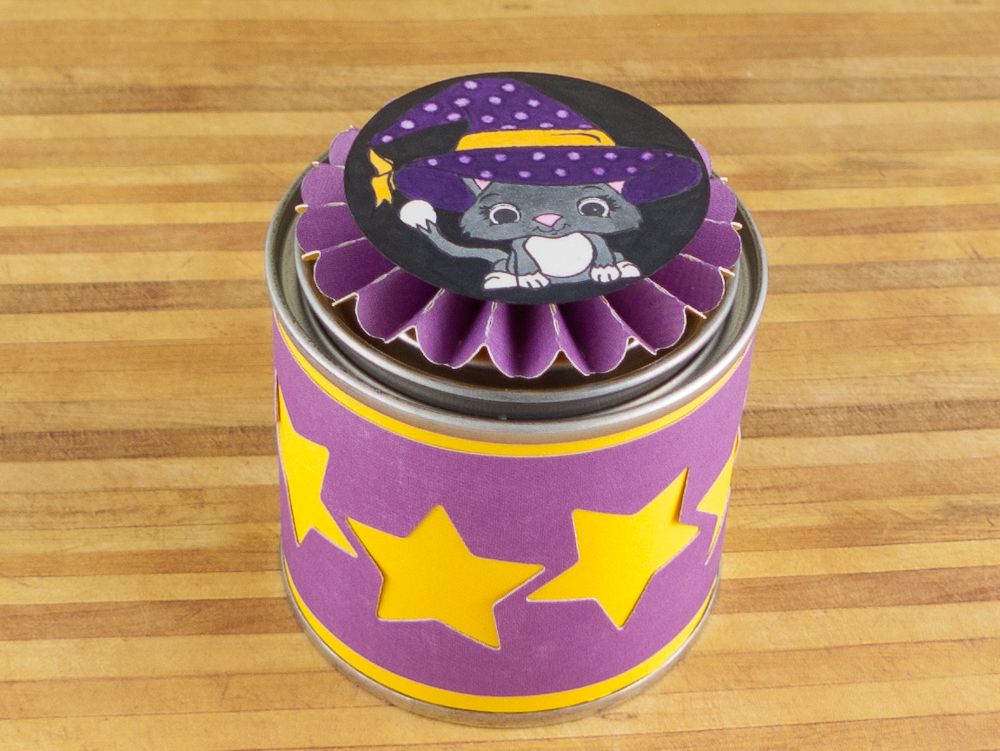 I used a 1-3/4" circle punch to punch the kitty out and the circle fits right on the Tim Holtz Mini Rossette (the bigger one in the set), perfect!
Thank you for stopping by and happy crafting!