Hello, Gel-a-tins fans! Can you believe that Halloween is next week?!? So why not another festive Halloween card? Today's card using the single stamp Fall Kitty and the bat stamps from the Witchy Poo Set.
Take a look-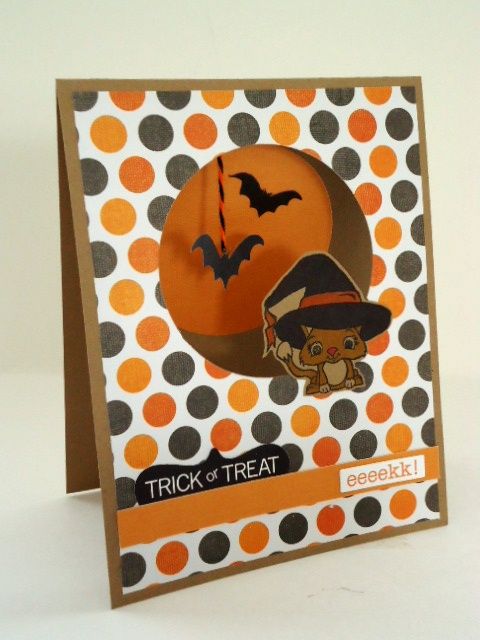 The first step I took in making this card was to stamp the Fall Kitty image onto kraft cardstock. I colored in the image with a variety of markers. Once the ink was dried, I hand-cut the image. I adhered the patterned paper to the card and used a die-cut to cut out the circle on the front. Using the same die-cut, I also cut a circle out of matching orange cardstock and attached to the "inside" of the card.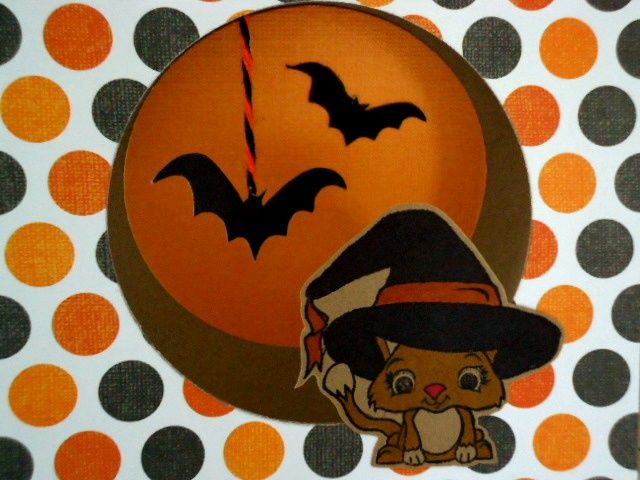 It was time to start piecing together the card. I stamped one bat onto the orange circle. The second bat was hand-cut and adhered to the piece of twine. The kitty was glued to the front of the card off to the side of the circle cut-out. I decided to add sticker embellishments to bottom and viola, the card is finished!
Thank you for stopping by Gel-a-tins today! Please share your Gel-a-tins projects on our Facebook page!
Jessi