Hello, everyone! Nina here with a fun Halloween card! I free hand cut the mountain from black cardstock.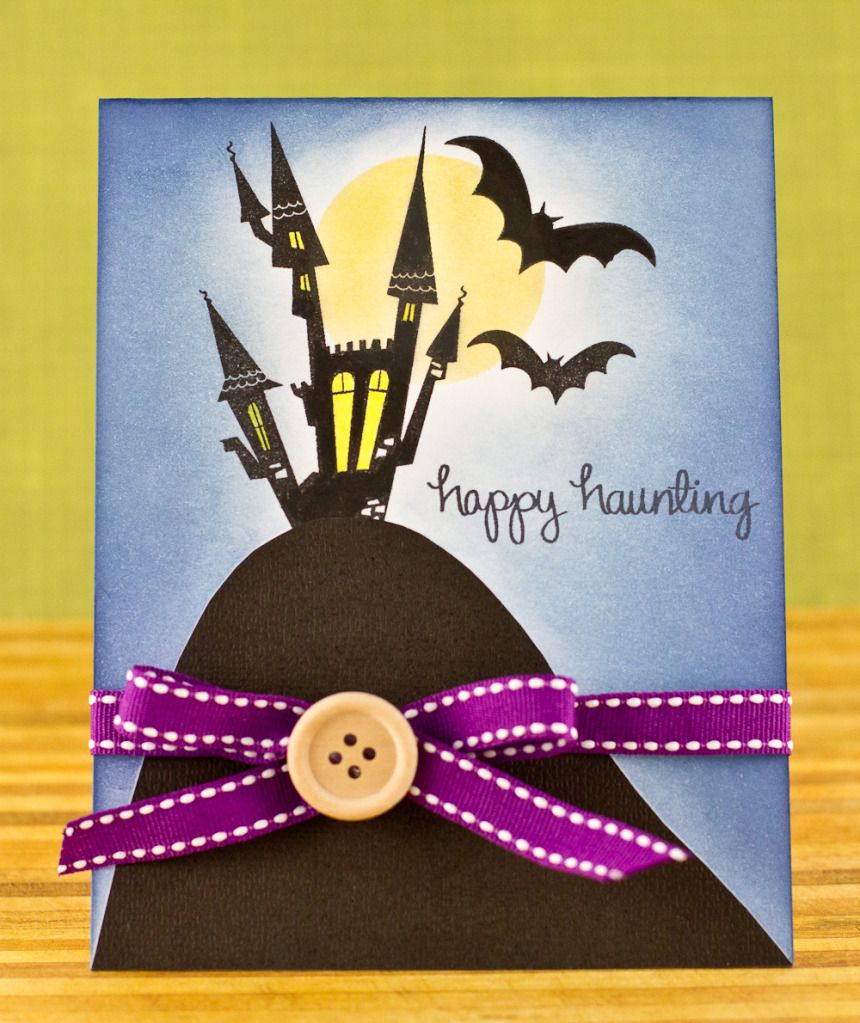 Stamps except the sentiment are from Gelatins Witch Poo set. I love the silhouettes in this set! I used a ink dabber and the negative of a punched circle to create the moon:
I then inked the white card base with some blue ink for the sky.
fun and easy!