Hello stampers, Nina here again!
Today I am sharing a easy banner with the snowflake Gelly Jr stamp.
I punched several circles with a 2" circle punch and heat-embossed the snowflakes in white. I machine stitched them together.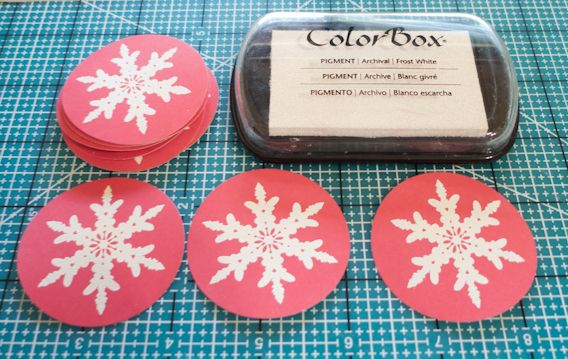 Alternatives:
- Use blue cardstock for a more wintry look.
- Just use white ink and let dry.
- Try heat emboss in red (or just red ink) on white cardstock
- Replace the snowflake with any image to suit your theme. (i.e, "doodle flower" for a girl's birthday party; "fall kitty" for Halloween)
It took me about 10 minutes to make the entire banner. I hope that you will give it a try! Happy Crafting!