Hey gel-a-tins fans! I know it's only July and we're having record high temperatures, but it's also the time I start making my holiday cards. I have learned over the years that if I try to make them all at once right before they need to go out, it gets a bit overwhelming! I like to do a few cards each week so that I am ready when the time comes to send them out. One other thing I do when making my holiday cards is to make them simple!
I used the new gelly jr.'s santa's candy cane stamp and the cherry scented gelly powder. I love the scented embossing powder! It makes it feel like I'm embossing with candy.
Supplies Used:
santa's candy cane gelly jr. stamp
cherry scented gelly powder
versamark ink
And here's a closer look at the embossing powder in action! I love this stuff. I can't wait to try out more scents.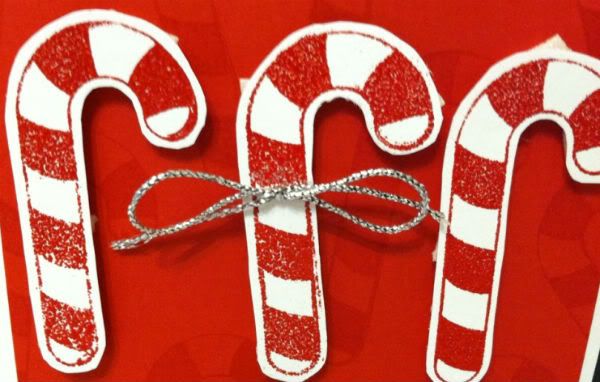 When do you guys start making your holiday cards? Do you have any tips to make holiday cards fun and easy?