Hello, everyone! It's is Jessi with you today! Today we will continue to showcase the Gel-a-tins newest releases- gelly jrs!
When I received the STOP sign gelly, I pondered for a few days to finalize the project I wanted to share with you guys. I could not decide on one card, so today, I will be sharing two with you.
The first card is a CAS card with the STOP sign popping of the card with a foam dot.
The second card I wanted to make using a variety of symbols to make the message:
I also wanted to share a quick tip with you guys. Do you have trouble getting the ink to transfer to your clear stamps smoothly? I found this wonderful tip on how to help have a solid image when it came to stamping. First, cover the stamp/image that you are going to use with Versamark Watermark Ink pad. Then add the color you will be stamping the image in. And voila!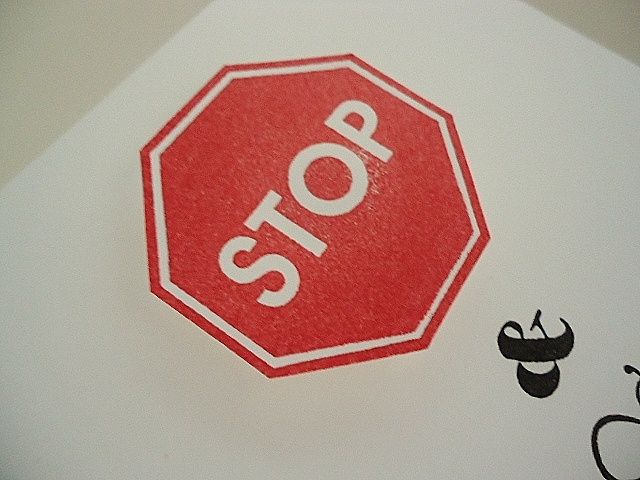 Thank you for stopping by today! Please stop by our shop to view all the new gelly jrs!
Jessi