Good morning and Happy Halloween to all you gelly fans out there! I hope everyone had a great weekend and is all set to get some yummy candy tonight! We are very ready for a night of fun and friends at my house.
Tomorrow we're going to start introducing you to the new gel-a-tinas, so I hope you'll be sure to check in!
I have one final project from our current DT to share with you. This one is a layout from Ellen. She used the Save the Date set to add some accents to this page. I love the way you can use our sets in so many ways!
"Love these little dots from the Save the Date Stamp Set!!! I used my hole punch and then accented the confetti like pieces
with the small circles and the used the date part of the stamp on the tag. "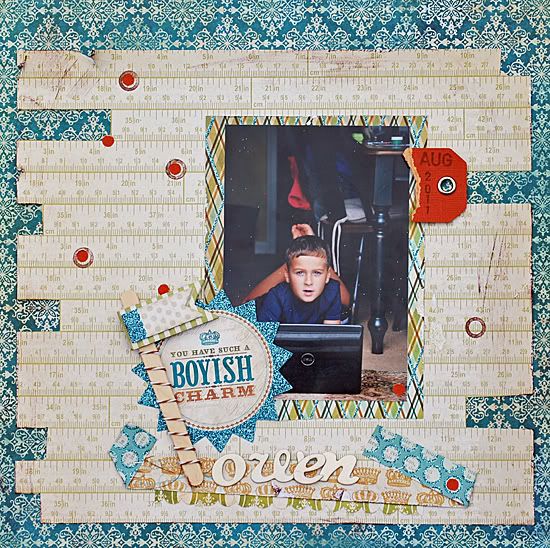 Supplies:
Core'dinations Cardstock
CI button
Twinery Twine
Cosmo Cricket alpha stickers
A great big thank you needs to go out to our first gel-a-tins design team! I hope you've enjoyed all their great projects!