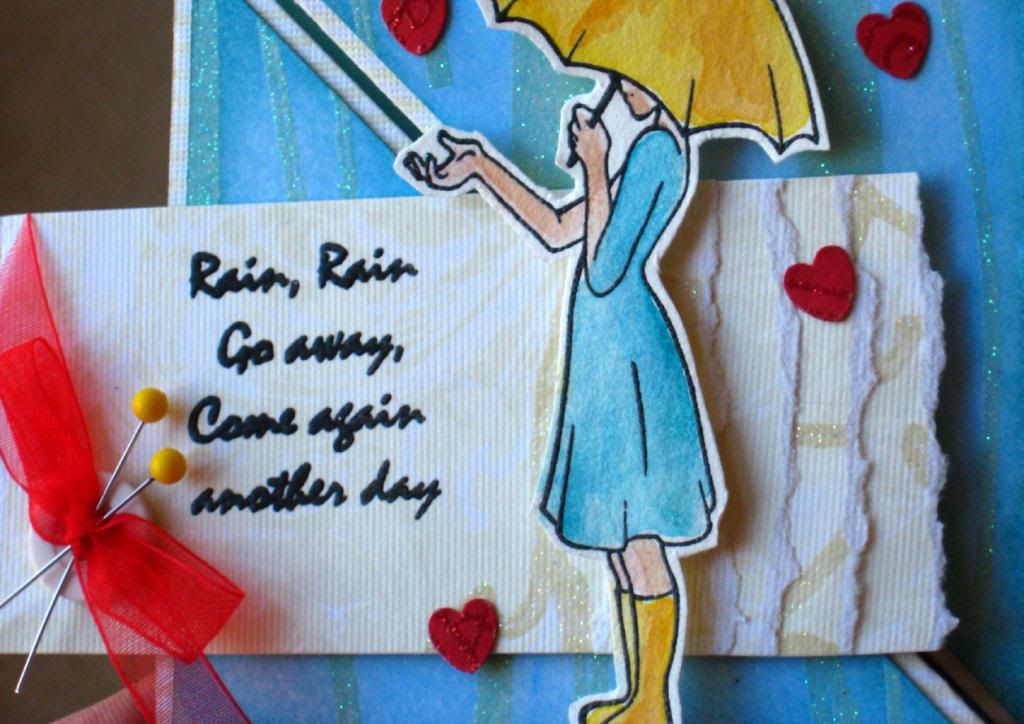 Don't let rain bring you down! A sunny yellow umbrella and some heart shaped rain drops will certainly bring a smile to your friend's face.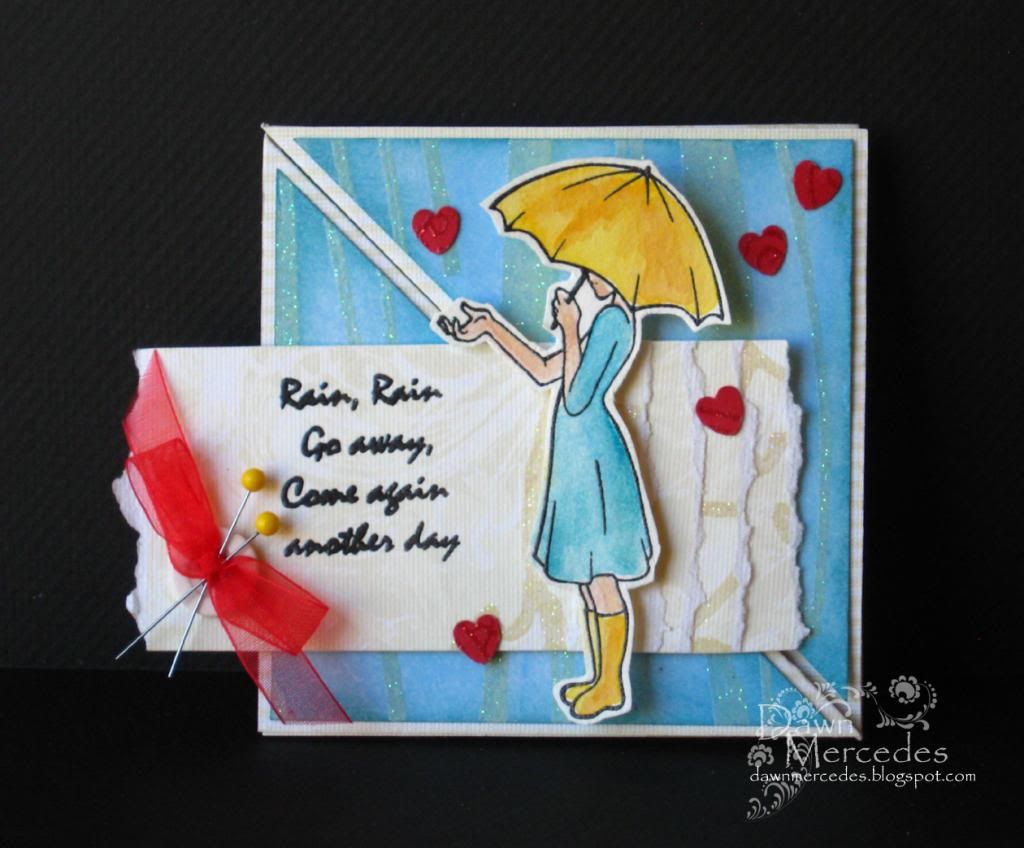 A bit of watercoloring and sponging add interest to your design.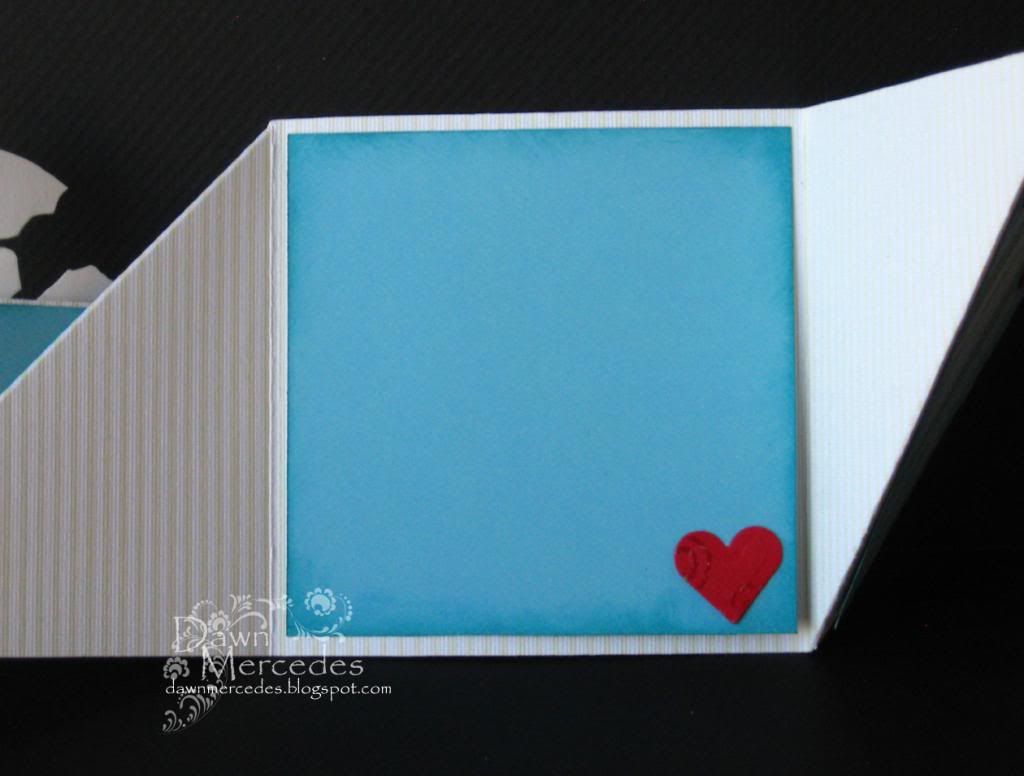 Start off with a sheet of paper that is 4 x 12 inches. Score everyone 4 inches to create a tri fold card. Embellish as desired. Remember to add some interest to the inside as well!
Supplies:
Gel-a-tins Stamps: Rain is Falling All Around
Paper: The Robin's Nest
Ribbon, pins, button, Dew Drops