Hey everyone! Thanks for joining me here again today!!
When I got my Honey Bear stamp set from Gel-à-Tins I just couldn't get over how cute that little bear was! All I could think was how he'd be perfect for a baby project. So that's what I set about making! It's always fun to try and find different uses for your stamps isn't it?!
I settled on the idea of a baby bib and card gift set. I've wanted to try stamping on fabric for ages and now seemed like the perfect time!
I wanted to keep the gift set gender neutral so I settled on a colour palette of browns and creams:
How cute is that?! Doesn't that little bear work perfectly for a baby project?!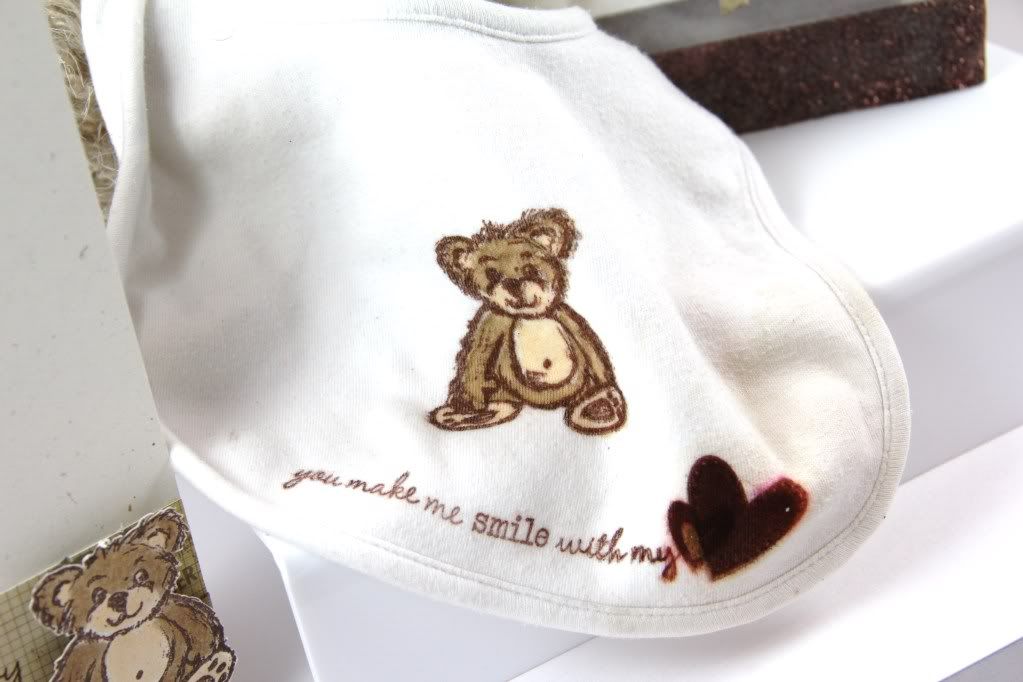 I started by taking a used, washed bib and stamping the bear in brown ink. I found that to stamp well on fabric using quite a bit of pressure and keeping the stamp on the fabric longer than you would on cardstock helped transfer the image well and give good results. You may need to stamp the image twice as well, but that's what's great about the clear stamps from Gel-à-Tins - they make that process so easy!!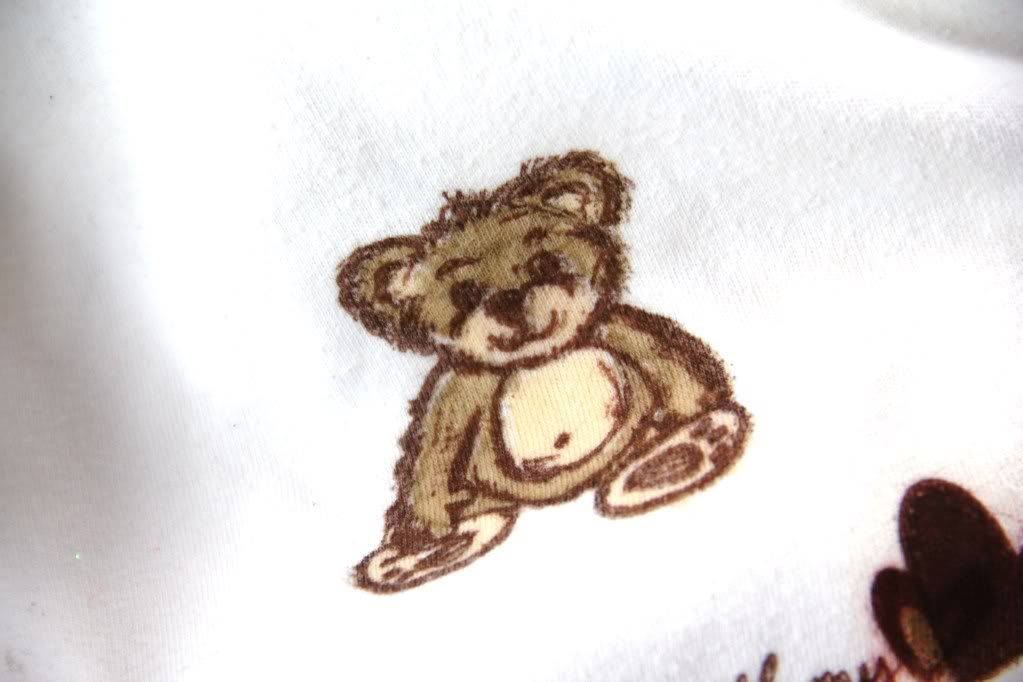 After stamping my little bear I coloured him with some Copic markers. I wanted to keep the design simple so all that was needed to finish off was a cute sentiment and some hearts. So adorable!!
I didn't stop there and created a cute little card to accompany the set:
I used that adorable little bear again and kept the design fairly CAS, accenting only with some patterned paper and ribbon in co-ordinating colours.
No gift set is complete without some cute packaging! I set about creating a little clear gift bag, embellished with glitter and adorned with a matching bear tag!
Doesn't he look all cute and perfect?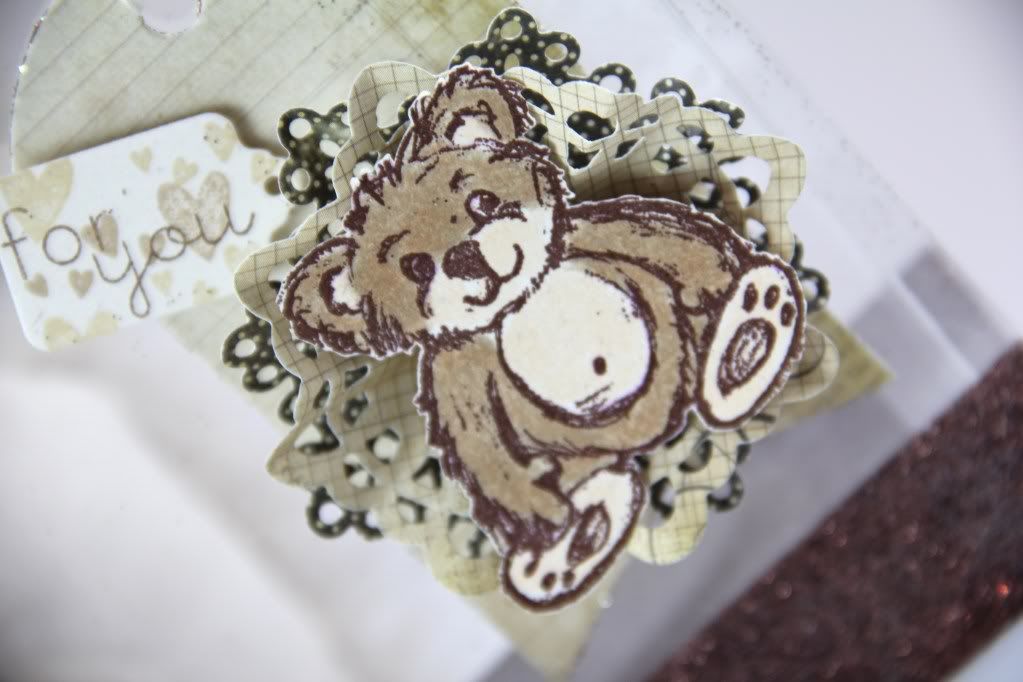 Here's the set all packaged up, all ready to give to a lucky recipient: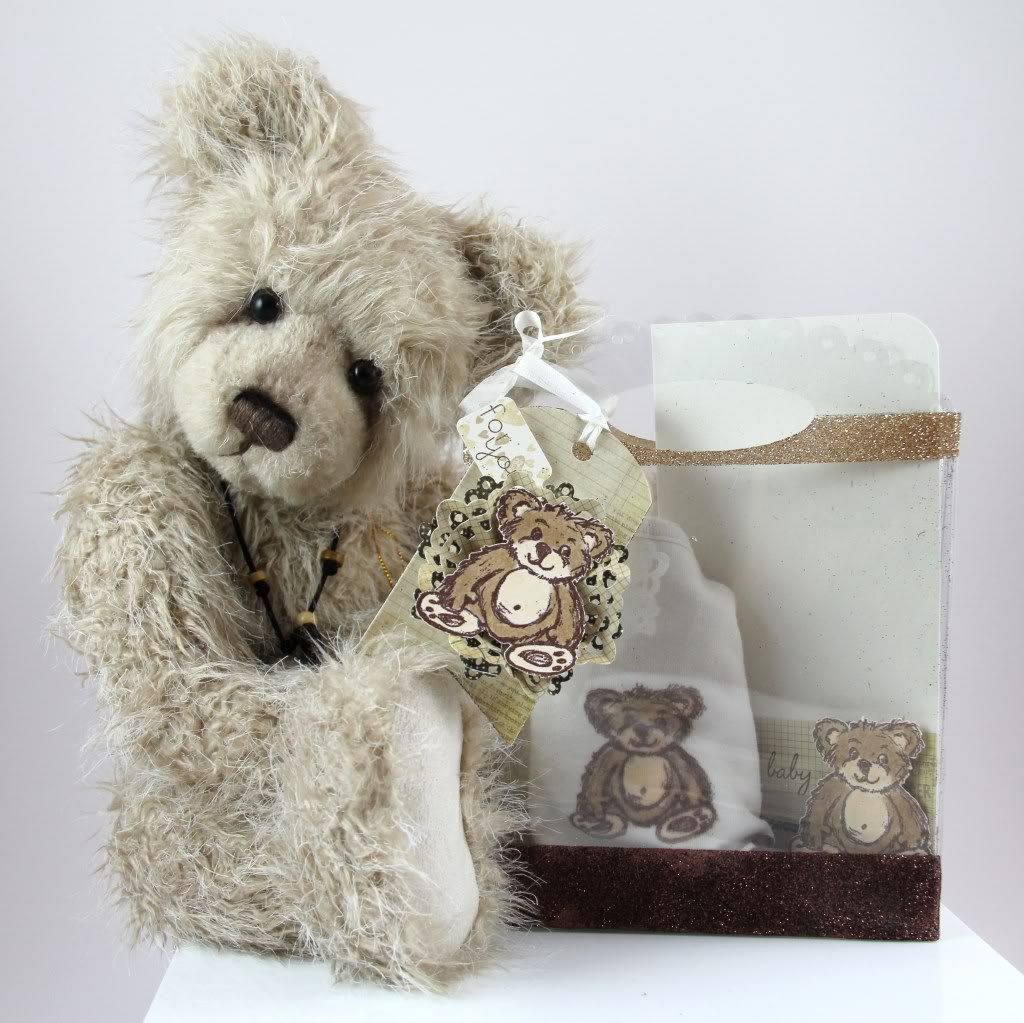 Supplies Used:
Gel-à-Tins:
Honey Bear
Other:
Half Pint Heroines (Waltzingmouse Stamps)
Simply Valentine, Baby Button Bits, Fillable Frames #5 (Papertrey Ink)
Dark Chocolate ink (Papertrey Ink)
Rustic White cardstock, Clear Cardstock (Papertrey Ink)
Dies (Papertrey Ink)
Kraft Twill Ribbon, Silk Ribbon (Papertrey Ink)
Patterned Paper (Simple Stories)
Glitter (Martha Stewart)
Copic Markers
Corner Chomper
I'd love to hear what you think about this cutie little set!! Do you ever find some fun alternative uses for your sets? I'd love to hear about it!! Thanks so much for stopping by!!