Hey everyone! How are you all doing? Are you ready for some more Gel-à-Tins fun?!
I'm back today with a little CAS notecard set I created with the really fun Springtime set. The images in this set are so perfect for creating so many different looks! I've definitely got a ton of ideas for it! The little squares are perfect for making a bold design statement and I let that dictate the style of these projects: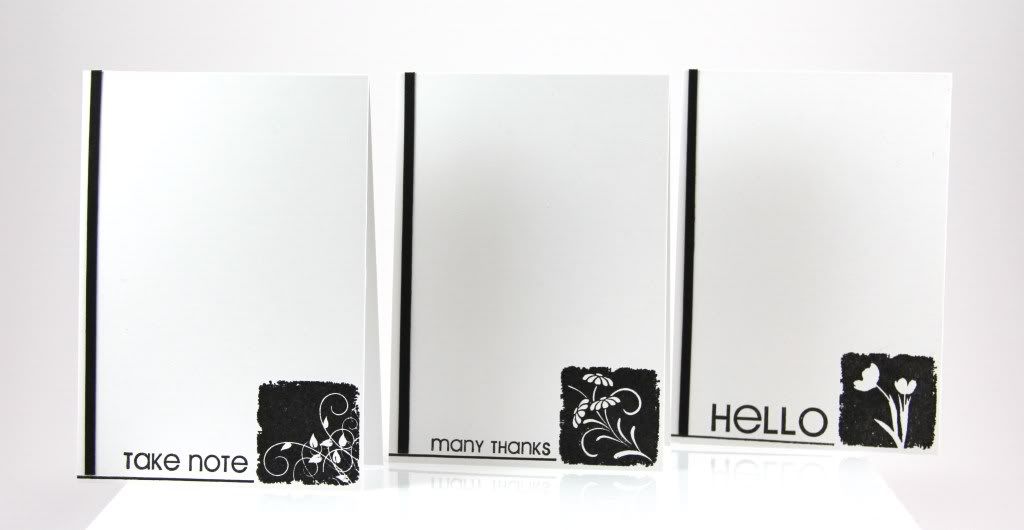 Aren't these fantastic? I think monochrome makes such a sophisticated style statement and suits any one's tastes!
I started with some white cardstock and prepared that into little 3.5"x5" card bases. The squares in this set are just a little bigger than inchie size, which makes them great for creating a smaller card, or you can always use several on one card too if you want to go with more standard dimensions!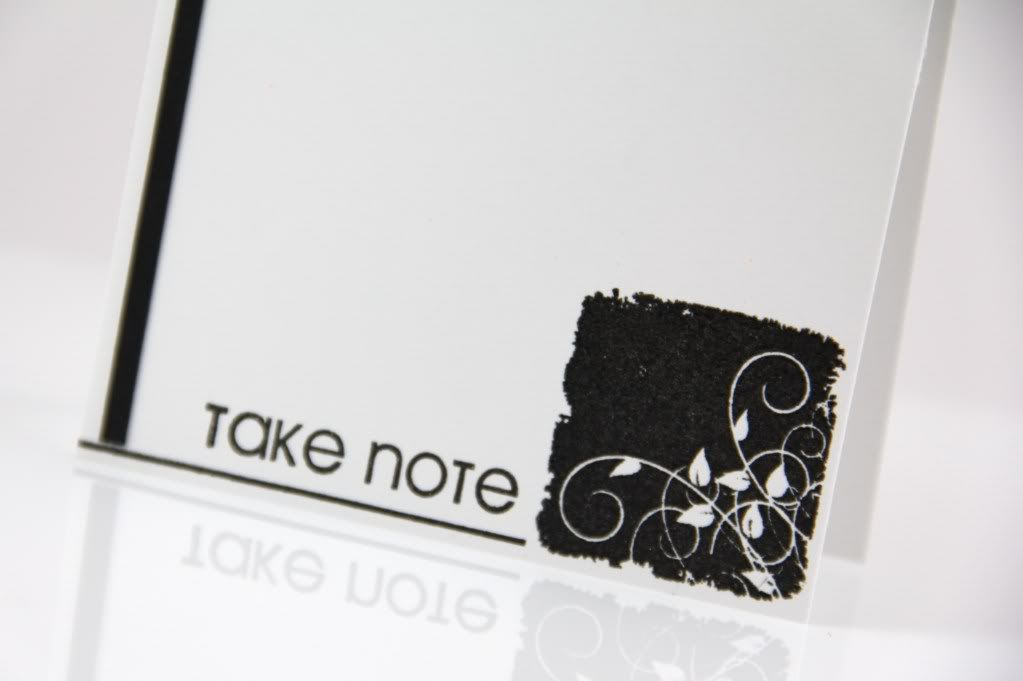 I inked up each image with VersaMark and black Versafine, then embossed with clear embossing powder so that they really gave a slick finish. I then stamped some all-occasion sentiments and a black line to accent. Finally I added a strip of black cardstock vertically for some added interest.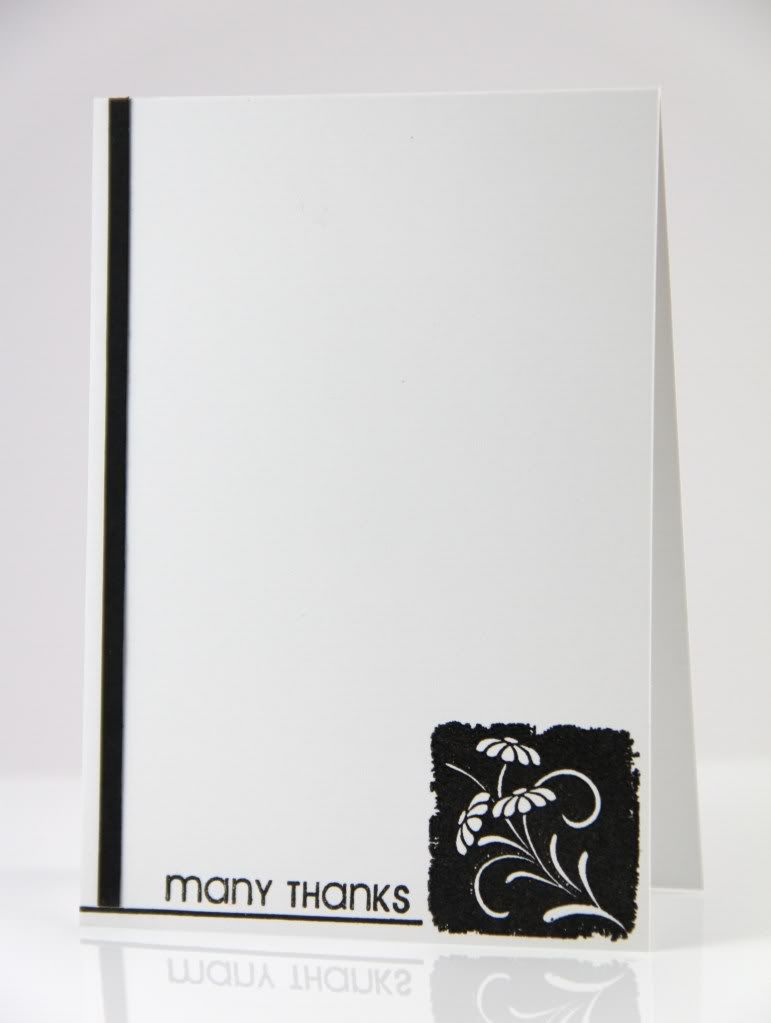 Really a very CAS design but these pack such a punch I think! And I've already got a ton of ideas for some slight changes for when I create something similar again!
The great thing about little cards like these is that they can also be a perfect gift for someone - and they take no time at all to whip up!!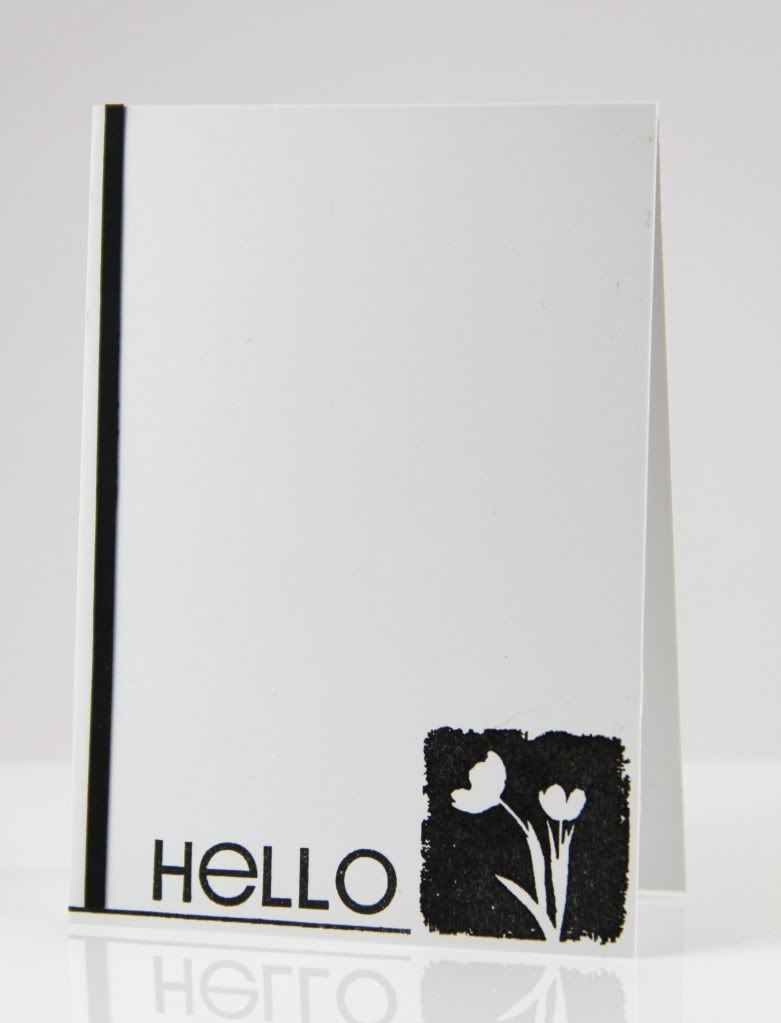 They're also pretty much one layer too, so they're nice and flat for boxing up and posting!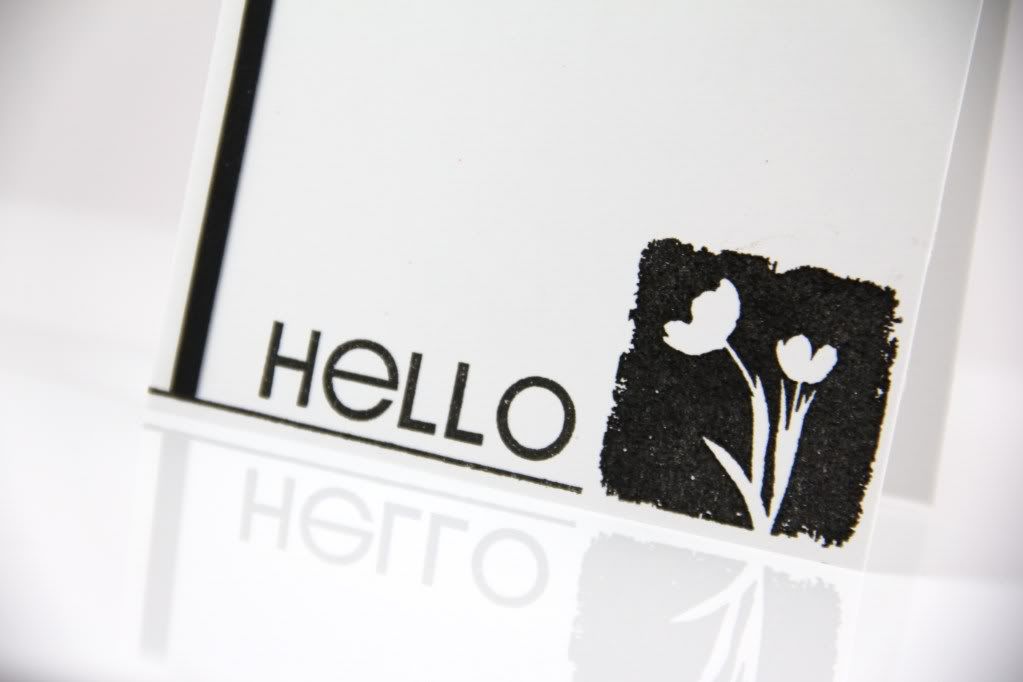 Supplies Used:
Gel-à-Tins:
Springtime
Other:
Fillable Frames #1, Faux Ribbon (Papertrey Ink)
VersaMark and Versafine Onyx Black inks (Tsukineko)
Stamper's Select White cardstock, True Black cardstock (Papertrey Ink)
Clear Filigree Embossing Powder (Stewart Superior)
Scor-Tape
I'd love to know which is your favourite! Thanks so much for stopping by and I hope to see you again soon!!