Hello, everyone! It's Jessi here, from Kissin' Krafts! Can you feel the love in the air? With Valentine's Day next month, have you started you cards or projects yet?
I made a CAS card using the gel-a-tins Gingerbread House Set and Cheverontastic Set:
I love the kraft, white and red combination, which makes it perfect for Valentine's! Using one of the Cheverontastic stamps to create the fun border at the bottom of the card. A red heart is added for a special POP. Foam letter stickers are used for the sentiment on the card. The last step is to round the corners of the card.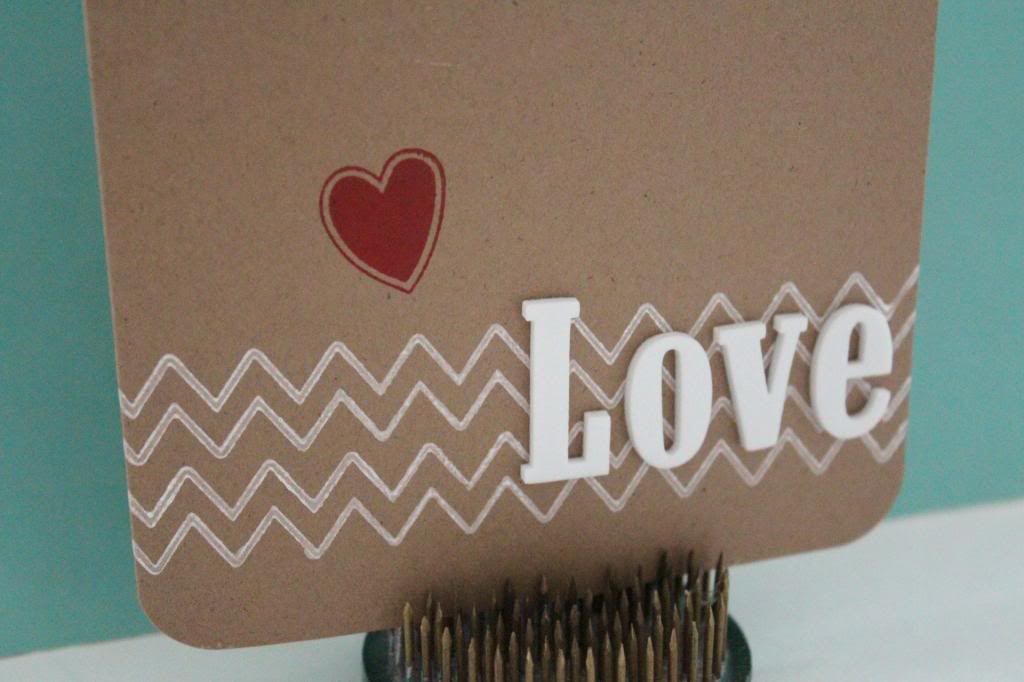 Thanks for stopping by today! Check out our amazing stamp selection at our online store!