Hello stamps! Nina here. This is my last project for Gelatins as a DT member. I really enjoyed creating with the Gelatin stamps. Thanks Gelatins, for having me on your amazing team!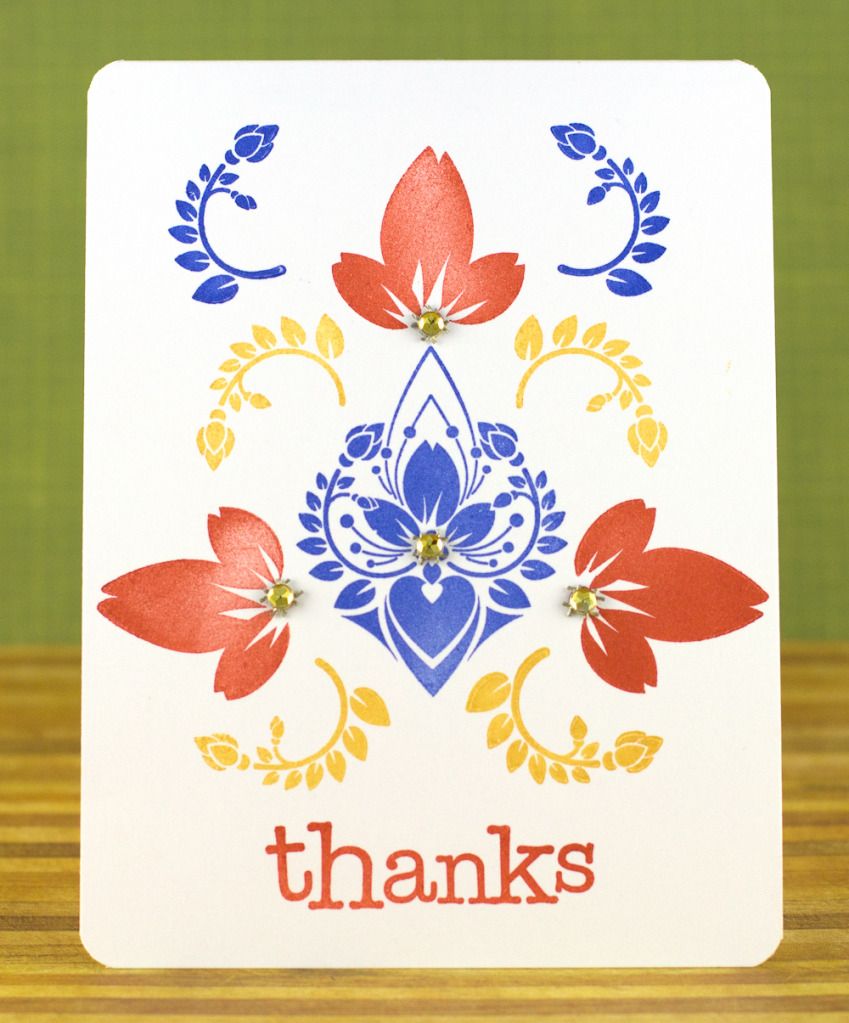 Stamps I used (except the sentiment) are from the Fluer de Lis set. It immediately reminded me of some folk art I've seen. The stamp set also has some more distressed looking motifs. They are all great for this technique. I added some more of the blings to spice it up: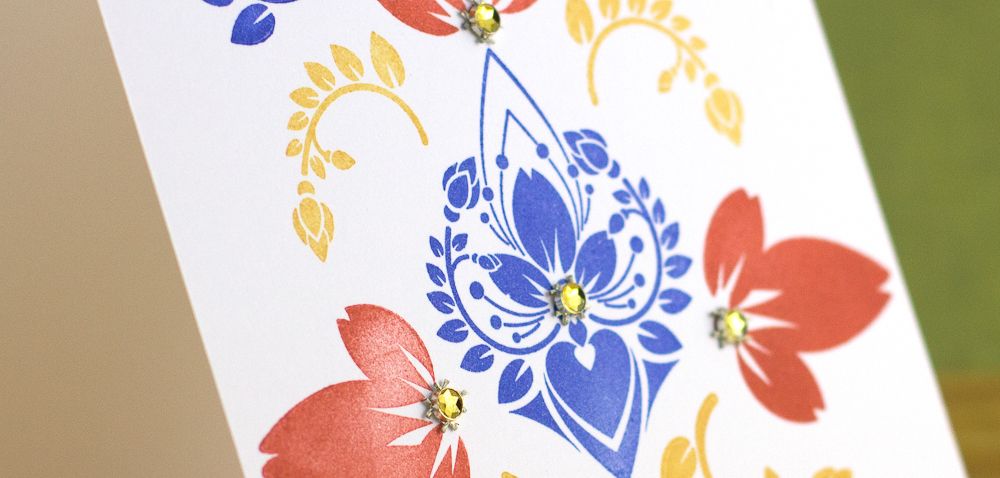 I love how this turned out. Thank you for stopping by!
Happy Crafting!