Hello, Gel-a-tins fans! Jessi, here! I am super excited for October to be here! Are you enjoying all the Halloween projects the talented design team has been sharing? I know that I am!
Today I have another project for you using the Witchy Poo stamp set.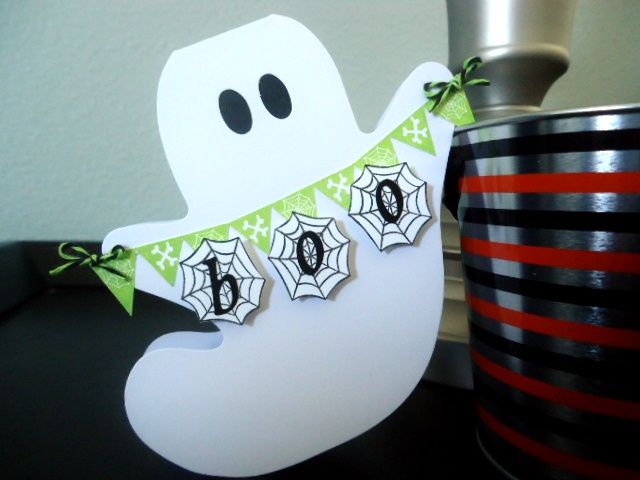 When I saw these ghost shape cards, I instantly visioned the ghost holding a banner. So I stamped the Witchy Poo banner and cut the banner out. I also stamped the spider webs and attached stickers to spell B-O-O. The final touch was adding the twine bows.
Thank you for stopping by Gel-a-tins today! Please share any of your Gel-a-tins projects with us on our Facebook page.