I am loving all the Halloween projects the talented gel-a-tins DT has been showing you! Of course, I have decided to another Halloween card using the Witchy Poo Stamp set and a touch of the Chrevrontastic Set.
Hope you like it!
A close-up of the bats and house from the Witchy Poo Stamp set.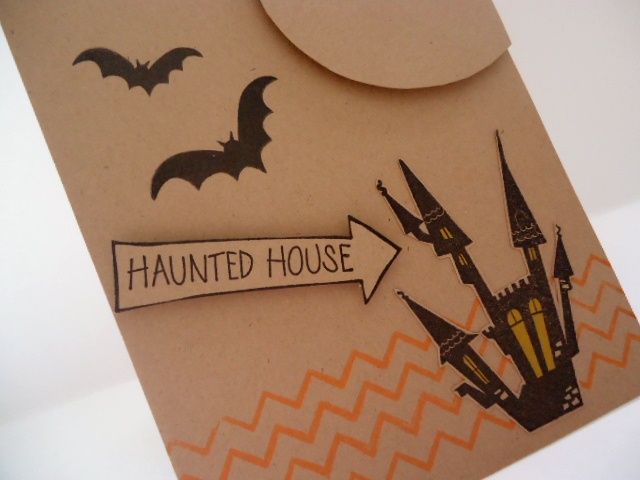 To add a splash of orange to the card, I decided to use the Chrevrontastic set to help highlight the haunted house. And of course, I decided to use a few of my favorite foam dots to add dimension to the card. (The moon and the sign pop off the page.)
Thank you for stopping by today! If you have any gel-a-tins creations, please share them with us and then think about trying out for our current DT search! You could be on the next team!
Have a great day!
Jessi