Welcome to the first full week of summer! One of my favorite summer activities with my family is going to the Children's Garden. I am sharing a layout I created using the Love Knots set about a recent trip to the gardens.
Follow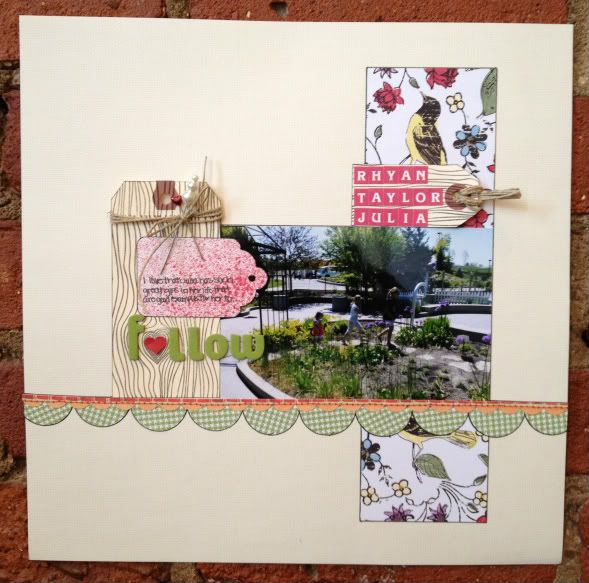 Supplies Used:
Love Knots stamp - gel-a-tins
gcd Melody Ross pattern paper
border sticker - Sassafras Lass
stickers - Echo Park
Thickers - American Crafts
stick pins - Maya Road
tags and twine unknown stash
For this layout I wanted to use manilla tags to add a little embellishment, but they were too plain on their own. Adding a background stamps adds a little bit extra emphasis to the tags while still keeping the focus on the photo.