Hello Everyone! Today I am sharing a couple of sketches I made for Welcome Spring Time Stamp Set:
The squares in Welcome Spring Time stamp set are all about 1-1/4" in size and look amazing on cards:
I decided to challenge myself for a masculine card with the second sketch:
I printed the sentiment from my computer and added some staples for detail: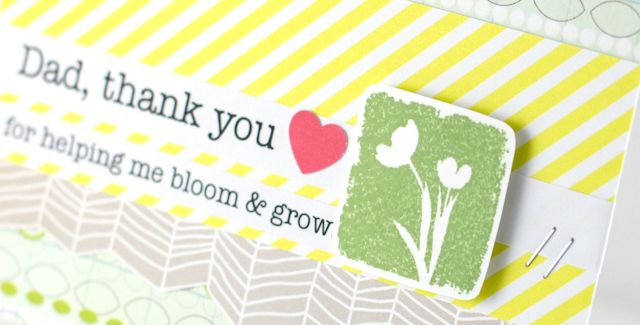 I hope that you like today's cards and are inspired to create some cards using the sketches. Happy Crafting!