Hello stampers, Nina here with just a note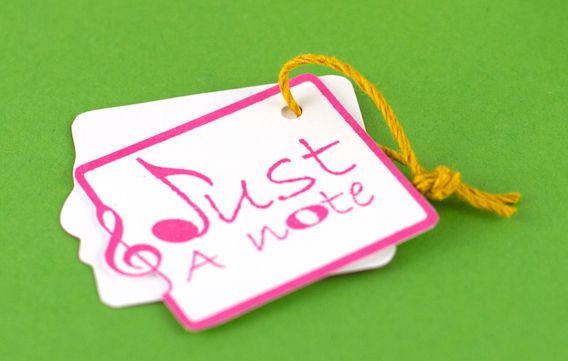 I used both front and back of the Just A Note stamp: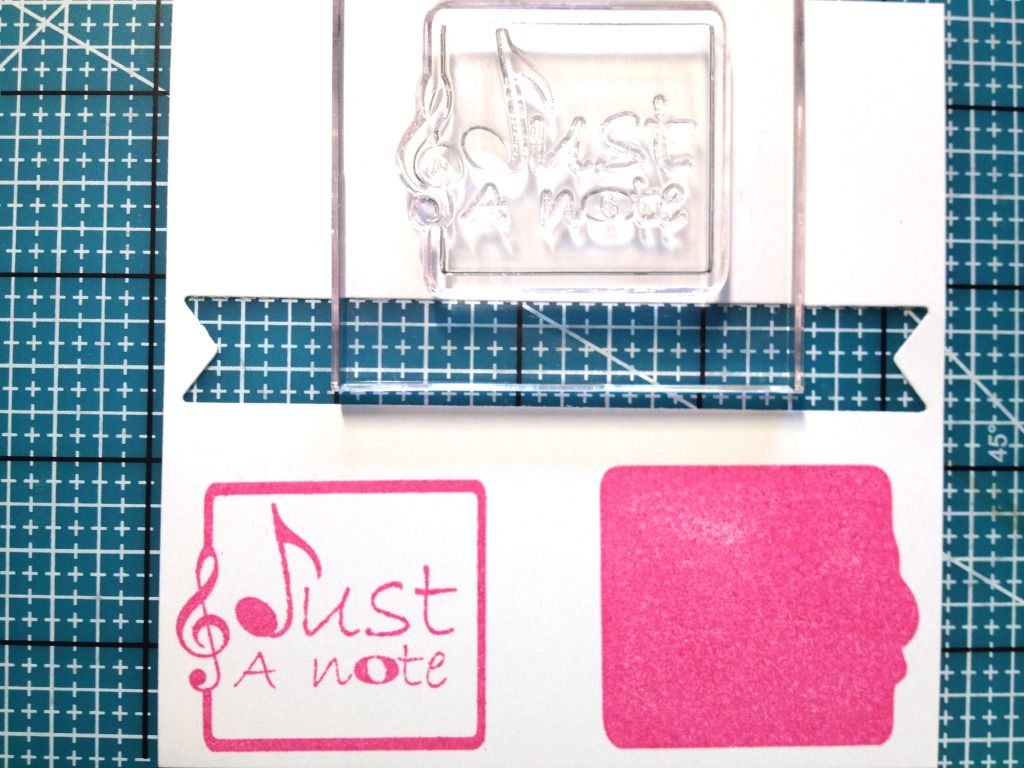 Cut around the stamped image, stack them, punch a hole in the corner, thread it and you are done!
I was inspired by Anita's Doodle Flowers card to use the back of a stamp for the solid image. I could not stop here so I made another note card set:

This time the solid images were stamped on the back of the card: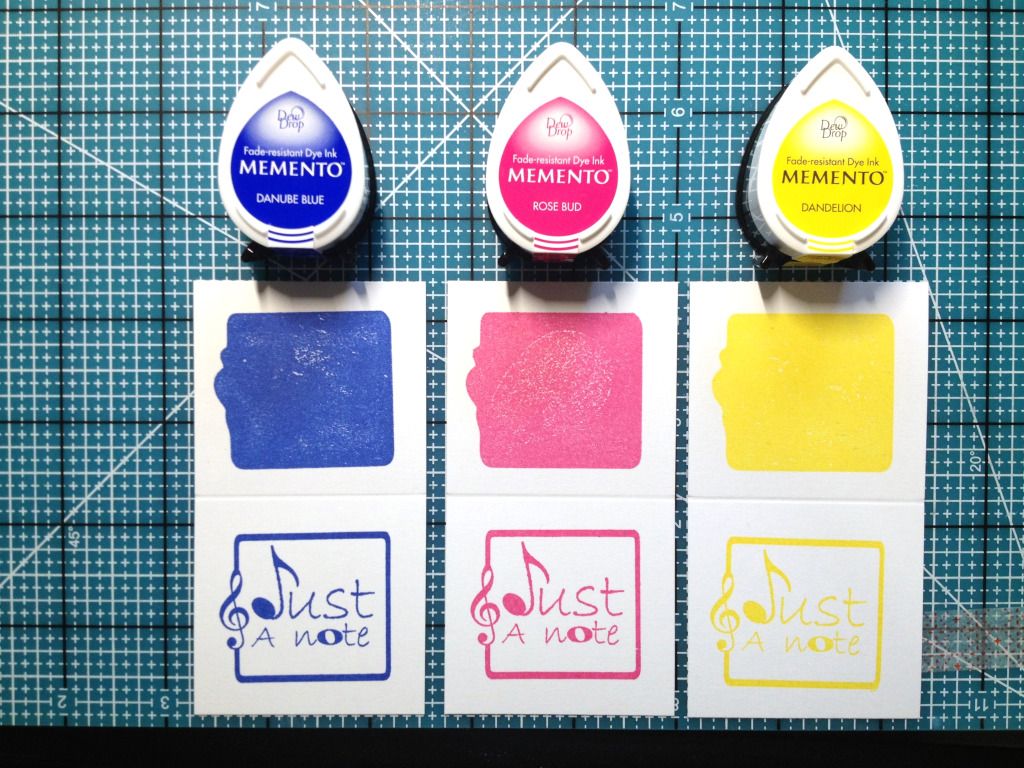 They are just cute! I want to make one in every color ink I have!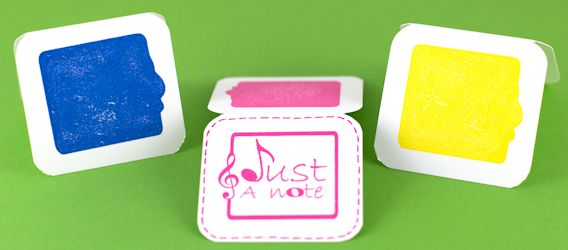 I hope that you are inspired to create some mini note cards using the Gelly Jrs. Happy Crafting!