Happy Monday, everyone! Hope you had a great weekend! Can you believe that the holiday season is around the corner? Have you started to design your holiday cards? Is it too early? Never!
As you have seem before, the design team is highlighting the new gelly jrs. that have been released. There are a number of jrs that would be perfect for holiday cards! You have seen the pine tree before, but possibilities with this one stamp are endless! I love it!
I am in love with kraft and white ink! I think it is a beautiful combination! When I got my hands on the stamp, I knew exactly what I wanted to do!
Here it is: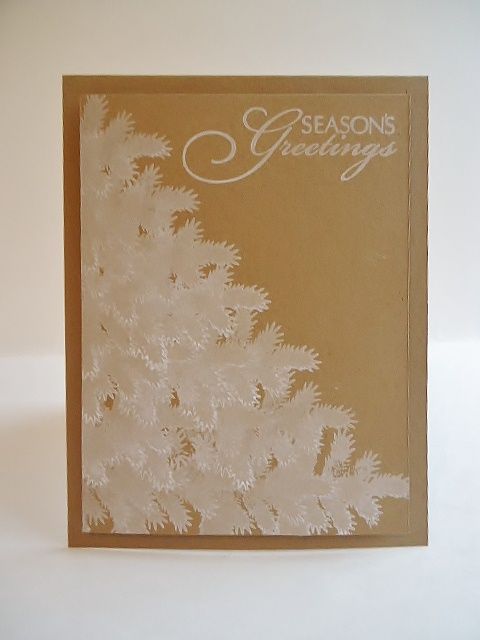 This card is very simple to create! All I did was stamp the pine image sideways over and over in the stamp of the tree. I started on the bottom and created one row at a time. Once I had the tree created, I stamped a few more images to cover up the holes. I finished the card with a simple sentiment and mounted the cardstock with foam dots to the card.
What do you think? This would make a great card with green ink and adding buttons as ornaments! I might have to give that a try!
Thanks for stopping by today! Please post any Gelatins creations of your own on our Facebook page! We would love to see them!
Jessi