Hello! I can't believe it but today I have a Christmas project to share with you! :> I am not a big Christmas in the summer person! It's cold here the majority of the year and I don't want anything to remind me of what is coming! Enjoying the heat, wearing sandals, happy to not dress up the kids in snowsuits, pushing there feet into boots... But the Christmas Gelly Jr stamps has me inspired!
Today I have a Neighbor gift wrap to share! Yes I am that early! :> I enjoy bringing my neighbors small gifts at Christmas. Last year I made chocolate covered pretzel sticks! But how to give the gift without breaking the bank? Why not use simple brown paper lunch bags? Using stamps spruces them up! It's not that the neighbor actually cares how you wrap it, they are surprised that you thought of them! And stamping the bag really makes it pretty!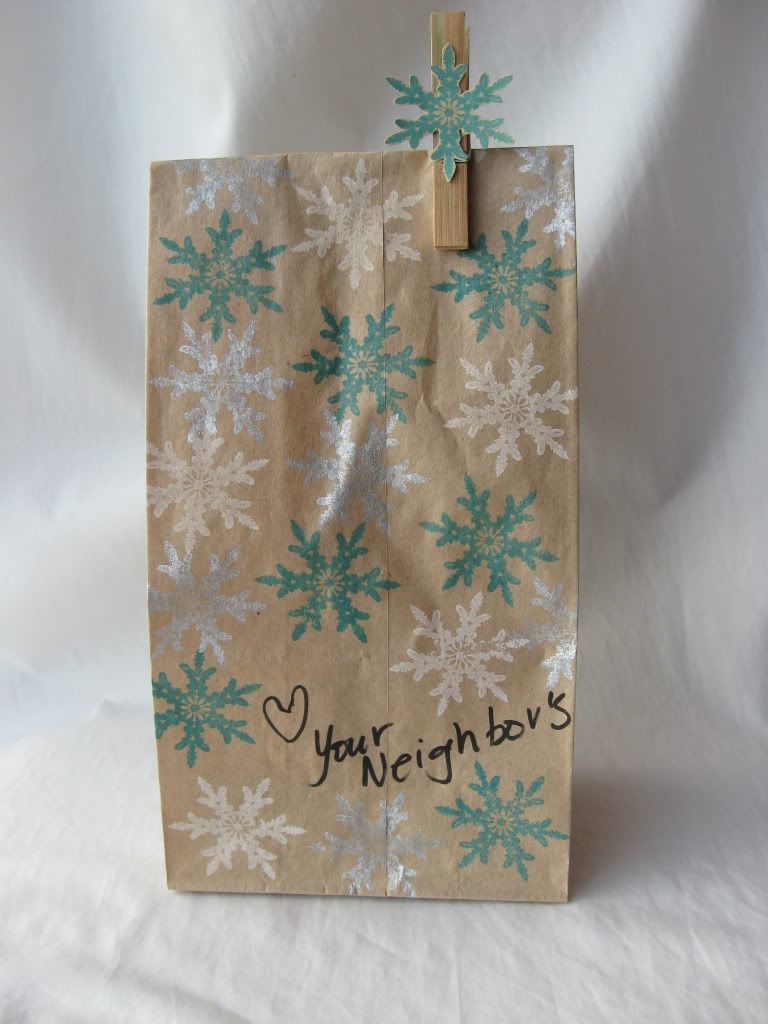 I stamped the Gelly Jr snowflake all over the bag with white, silver and blue ink. Wrote with a marker Love Your Neighbors! Stamped and cut out a snowflake and added it to a wooden close pin! Super easy and you can make a lot all at once! :> Hope you've been inspired!
Snowflake Gelly Jr by Gel a Tins Stamps
Frost White, Silver by Colorbox, Splash by Hero arts
Brown Paper Bag
Wooden Close Pin