Hello, everyone. It is never too soon to think about the holidays. You can begin by making some simple and cute cards with the Pine stamp from the gelly jrs collection.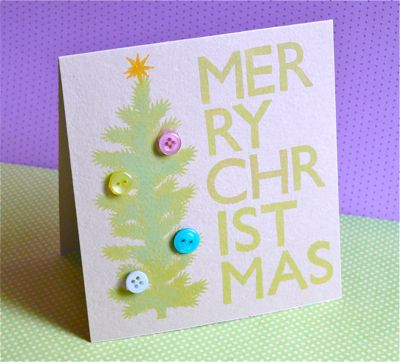 This stamp is pretty versatile. You can stamp it once for a small tree...or stamp it multiple times and go as high as you wish! Add some letter stamps spelling out any sentiment you wish. A clean, graphic look that is perfect for anyone.
I embellished the tree with pastel-colored buttons. It creates a soft look. Try adding red for a bold pop, or gold and silver for a sophisticated statement.
This tree design would also be great for a tall tag. A very cute way to label all of those packages you will be wrapping in a couple months.
Thank you for stopping by today. Now you can check "make holidays cards" off your list!
-Kim F.
SUPPLIES:
Gel-a-tins gelly jr's Pine stamp (includes the little star you see at the top of the tree.)
Other:
Letter Stamps by Recollections
Chalk Ink by ColorBox
Cardstock by Prism
Buttons
Zots Adhesive Dots (for the buttons)