Are you an elf helper for Santa Claus? Get on the ball with these super sweet notebooks. They are a good size to slip into purses, the car, the locker at school, or a stocking!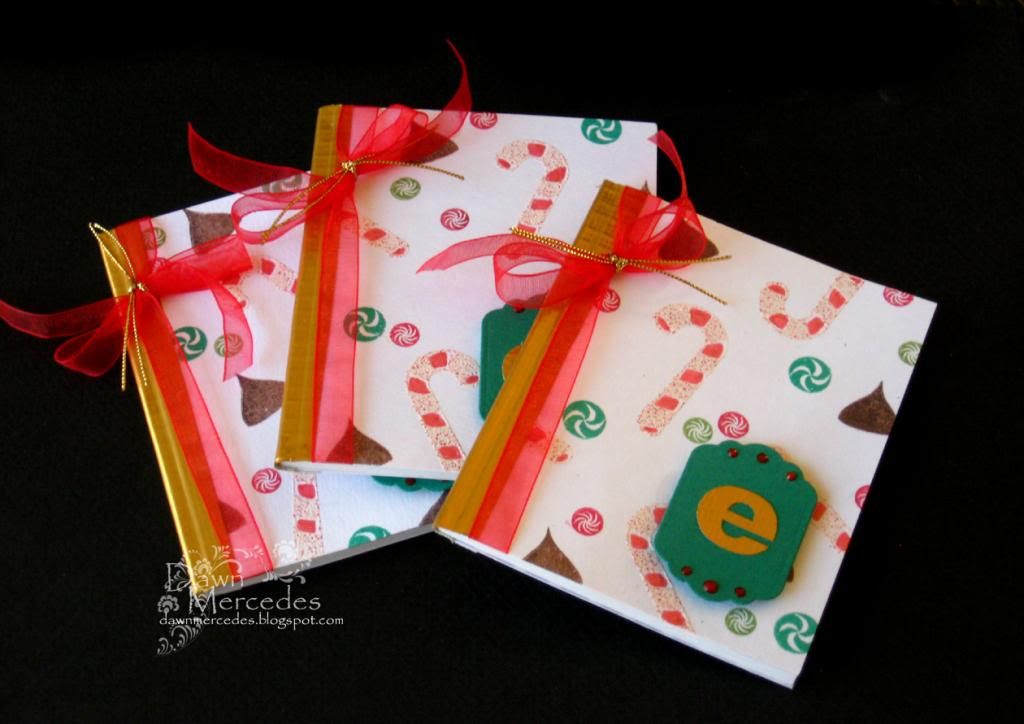 By using Santa's Candy Cane scented Gelly Powder, these notebooks smell sweet to!
To make it extra special, monogram each one. Here I used gold duct tape for the binding and the monogram. Not only does it add holiday glitz, but it helps keep the new cover bound together.
Supplies:
Gel-a-tins: Gingerbread House
Santa's Candy Cane scented Gelly Powder
Colored Inks
Sakura Pen
Gold Duct Tape
Nesties
Ribbon and cord
Red Pearl Pen from Viva Decor