If you've been visiting the blog you've seen the projects the design team has made with our Button Up set. This set combines adorable button and stitch stamps that will add that perfect finishing touch to all of your projects. The two projects we have to share today show just how cute this set is.
First we have a project by DT member Cherie. She made this layout and added buttons and stitches to finish it off.
"This layout sort of happened by accident. I saw a layout with circles that inspired me so I started cutting circles. Since I didn't know what sizes I wanted to work with, I cut a whole bunch and when I was done, they were all kind of just lying in the perfect spots so I lifted each gently to glue them down."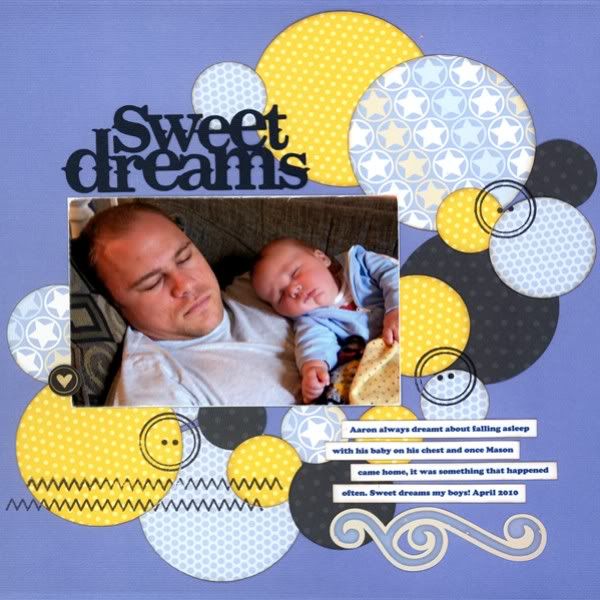 Cardstock: Bazzill Basics
Patterned Paper: Pebbles Inc.
Stamps: Gel-a-tins
Sticker: Pebbles Inc.
Chipboard: Basic Grey
Die Cut Title: Silhouette
DT member Ellen made this card that just screams happy! I love what she did with the stitches!
"Who needs a sewing machine when you can create your own faux stitches with this cute set! It is super easy and this 5x5" card is the perfect size to create your own faux stitched border."